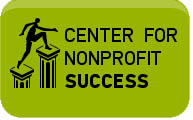 Timothy Lorang of Image Media Partners will co-present "25 Ways to Drive Traffic to your Website" for the Center for Nonprofit Success, September 13, 2011 at Seattle Pacific University.
Timothy Lorang, Founder of Image Media Partners will teach an extensive workshop on inbound marketing and how to drive traffic to your website for nonprofit organizations. Lorang's co-presenter will be Melissa Tizon, the Communications Director for Swedish Medical Center. The workshop will be held from 8:30 am to 12:00 noon on Tuesday, September 13, 2011.
The Center for Nonprofit Success is a nonprofit organization whose mission is to provide the training, knowledge and resources to help nonprofit organizations succeed. Your nonprofit can have the world's greatest interactive website, but if no one visits it, you won't get much benefit from it! This workshop will teach effective ways of driving people to your website using inexpensive techniques such as blogging, content creation, Search Engine Optimization (SEO), social media and video. The workshop: 25 Ways to Drive Traffic to your Website will show attendees how to implement these easy techniques to significantly increase the number of visitors to their site.
Nonprofit organizations need to direct traffic to their websites and inform the public about their cause, recruit volunteers, raise funds and help others. Driving traffic to the nonprofit's website is vital to their mission. Tizon and Lorang will cover:
Blog and content creation
Using keywords for content and SEO
Your social media outposts
The importance of links
Using calls to action
QR Codes, texting and mobile apps
Why E-mail is still important
According to Timothy Lorang, "The most effective way to drive visitors to your website is to have compelling content. Inspired Google ads, informative tweets, a killer Facebook page, and funny viral videos will not help if there is no valuable content on the website."
You can register on-line for the workshop "25 Ways to Drive Traffic to your Website" for only $110 at the Center for Nonprofit Success.
Attendees of the workshop will be eligible for a complementary evaluation of their organization's website from Image Media Partners.
For more information contact Timothy Lorang at tim@imagemediapartners.com or call 206-201-2517.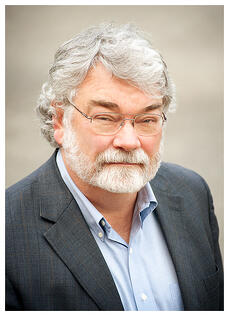 About Image Media Partners:
Image Media Partners was founded by Nate McQueen and Timothy Lorang in 2008 to help businesses and organizations get the most out of their online media and website. Image Media Partners helps websites increase performance by using inbound marketing techniques such as blogging, social media marketing, key word grading and SEO to increase web traffic, capture leads and convert customers.
Timothy Lorang is the founder and Executive Partner of Image Media Partners. With over 30 years in television production Tim is an award winning television writer and producer. Three years ago he started Image Media Partners to help companies with online media and social media marketing.