Nate McQueen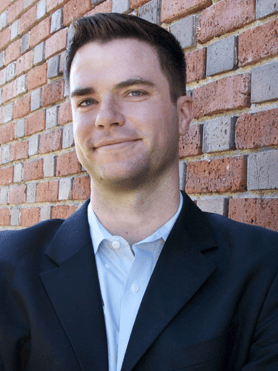 Nate McQueen was the founing parter for Technology for Image Media Partners. He is curently the Director of Portals and Collaboration at SmarTeck21.
Nate is the former systems architect of the ResearchChannel, a consortium of universities and research institutions whose video programs were broadcast nationally via cable and satellite television and available on the internet for streaming and downloads. He created the technology which not only powered the ResearchChannel, but UWTV and online radio pioneer KEXP. His Digital Asset Management software DigitalWell, managed over 60,000 digital assets for all of the entities combined. His team, the E-Broadcast team, also managed the entire streaming infrastructure for all three entities.
Nate is a veteran technology leader, architect and business development professional with 20 years of experience. His career spans many verticals, technology stacks and senior leadership roles. Nate's primary focus is solving technology challenges and integrating business solutions with IT organizations. His skills include:
Technology Solution Sales

Product Development

Systems Architecture

Management Consulting

Technology Evangelism

Technical Marketing

Team Development\Management
As a consultant and architect he has had the opportunity to deliver technology solutions for Fortune 500 companies and institutions such as Amazon, Microsoft, Safeco, T-Mobile, Paccar, Russell Investments, Cambia Health, Underwriters Laboratories, George Washington University, The Library of Congress, The University of Washington, and The National Science Foundation. His technology solution areas of expertise include:
Enterprise Collaboration

Enterprise Search

Sales Analytic Tools\Dashboards

Data Management

Application Development

Cloud Migration\Integration
Prior to his work at the University of Washington, Nate did groundbreaking work in the field of webcasting. His firm webcasted the 1996 Democratic National Convention and 1997 Country Music Awards bringing a true multi-media approach to these large national events.
In addition to his background in digital media, Nate has been pioneering new technologies and strategies, especially in SharePoint, for helping corporations manage document workflow and corporate digital libraries. These technologies have enabled small companies to utilize their assets to gain efficiencies and compete in much larger venues.
Contact Nate McQueen through his LinkedIn page at linkedIn.com/in/natemequeen/
Share: