HubSpot
The premier online platform for content management, inbound marketing and customer relationship management.

HubSpot software includes all the tools you need to do inbound marketing, plus award winning services and support to help you master inbound marketing. I have been working with HubSpot for over six years. I've been trained in inbound marketing techniques and the HubSpot platform. I am a certified partner and can work with you to learn to manage your HubSpot account or manage your account for you. HubSpot is an inclusive platform that incorporates the best aspects of inbound marketing and makes them available in one place. These include:
Websites: Build your entire website on a platform that is flexible, responsive, mobile ready and integrated with the best online marketing tools available. Websites can be designed to reflect your business and your needs. Once your style and look has been established it is easy to add new content and make updates.
Blogging: Content is king and the easiest way to add new content to your website is through blogging. HubSpot's platform makes it easy to add new content, promote it and analyze how it is doing.
Search Engine Optimization: SEO does not have to be mysterious. HubSpot makes it easy to see how each is web page and blog post is optimized, what needs to be fixed and what is working. Many tools, such as the KeyWord Grading tool help you see how well SEO working, how your pages are ranking, and what you can do to improve results.
Email: Communicating with your prospects and customers is built right into the platform. Email templates enable you to build newsletters or templates for specific types of emails. You can send emails to individuals or to lists and track analytics such as opens, clicks, and engagement.
Landing Pages: One of the keys to inbound marketing is attracting visitors to your website, offering them great content and getting prospective customers to voluntarily give you their contact information. Landing pages, Calls-to-Actions, forms, and lists are integrated so that you can easily convert qualified.
Marketing Automation: When prospects leave you their contact information that information is automatically stored, their names are put on specific lists that you define, and response emails are automatically generated and sent. More advanced versions include automated email campaigns and contact engagement.
Customer Relation Management: Knowing what prospective customers are doing on your website, what they are interested in and the history of your contact with them is important. The built in CRM system helps you and your sales team connect with your sales prospects.
Social Media: HubSpot connects with your Social Media accounts and helps you promote your content and track engagement in a social media dashboard that includes pre-scheduling and directly connecting to and promoting your landing pages and blog posts.
Analytics: Nothing can replace the in depth detail of your Google Analytics account, but HupSpot takes the information you need to manage your inbound marketing and presents it in easy to read reports. It also tracks your marketing efforts and the effectiveness of your blogs, social media outreach and landing pages.
HupSpot and inbound marketing is only for clients and businesses that are serious about building business, attracting visitors and converting prospects. It is a process that takes time and effort, even if you hire me to do most of the heavy lifting. If all you want is a website or advice on Social Media marketing, this is not the solution for you. But if you are serious and you really want to make a commitment to business growth I would love to talk to you. Click this link and fill out the form. If you are interested in other solutions I can help with that too.
BigCommerce
BigCommerce is the leading cloud eCommerce platfrom for fast-growing and established brands.

BigCommerce is a sophisticated platform for increasing sales, streamlining your on-line business and expanding to new sales channels. According to analysis conducted by market research firm Ipsos, online stores built on BigCommerce grow approximately twice as fast as the eCommerce industry average. BigCommerce's cloud-based platform enables on-line merchants to cost-effectively grow their businesses with more traffic, higher conversion and superior performance.
A scalable, all-in-one solution with all the tools for small businesses to grow their on-line store.
Build a beautiful store on BigCommerce's hosted platform. Customizable templates and a flexible platform lets you build exactly the store you need to sell anywhere.
Complete customer experience from shopping to easy one-page checkout.
Increase sales with built in SEO and cross channel sales on Amazon, eBay, Google Shopping, Facebook and Pinterest.
Optimize your business with integrated tools for shipping, payments, and analyitics.
Enhance your store with apps that include integration with popular tools such as Quiuckbooks and MailChimp and seamlessly connect to shipping, social media, accounting and marketing solutions.
Unsurpassed support from BigCommerce's US-based 24/7 support team and my practical expertise.
I have been a BigCommerce Partner since 2015 and I think this is one of the best eCommerce platforms for small and growing businesses. The company is growing and continues to evolve and add new resources and capabilities to the platform. Some of the stores I have built and manage include Power Support, Let's Go Aero and A-Rise Pipe Support. Completely different business built on the BigCommerce platform. I would love to talk to you about your on-line store and your unique needs. Click this link and fill out the form below and let's talk.
MailChimp
The world's leading email marketing platform with over 15 million cusotmers.

I am not a MailChimp partner but if I am not using HubSpot's email marketing tools then MailChimp is my preferred email platform. Besides the Chimp is so cute.
Sell to your customers by connecting to your BigCommerce store and instantly promote your online products with one-click check out buttons.
Build your email lists through sign up forms or connect to your BigCommerce customer list.
Segment your lists for more accurate and detailed email communications.
Automate emails with marketing automation and work flows. Welcome, re-engage and follow up with your customers.
Customized templates makes it easy to build emails and newsletters for any occasion or customer.
MailChimp is easy to use but, like the HubSpot email tools, there is a lot there and many things you can do and I would highly recommend this as an email marketing tool for any online business. I would love to talk to you about your email marketing and the best ways to integrate MailChimp into your website or eCommerce store. click this link and fill out the form below and let's talk about your needs.
HootSuite
One platform for all your social media marketing

If you need to manage more than one social media account or you work with a team responsible for social media marketing Hootsuite is a great solution. I have been a Hootsuite partner for years and use this effective tool for all my clients not on HubSpot. With multiple account plans from from free to business enterprise it is easy to get started for any size business.
Manage social media accounts across more than 35 global networks including Twitter, Facebook, Instagram, Google+, YouTube and LinkedIn.
The Dashboard displays all your social media feeds in one place.
Message scheduling and bulk messaging makes it easy to plan and execute your social media campaigns.
Analytics helps you track the effectiveness of your social media networks and outreach.
I am a Hootsuite Solution Partner and would be happy to talk to you about social media marketing and how Hootsuite can help you. Click this link and fill out the form below and I would love to talk to you about your social media needs.
BrightPearl
Inventory management and accounting software for omnichannel retailers

Many small to medium sized on-line retailers can manage their inventory with the built in tools found in BigCommerce or their own simple accounting methods. Brightpearl is for those business that maintain larger inventories over multiple locations and warehouses. It integrates with your online BigCommerce store as well as your Amazon.com seller account, eBay store and other sales channels. It keeps track of inventory and instantly updates channel inventories as well as tracking sales and customers. Brightpearl is a great solution for:
Inventory management with real time inventory updates across all sales channels helps prevent double selling, reduces errors and saves time and money.
Real time accounting across all channels, products and customers. Understand your financial position and be empowered to make accurate business decisions. Replace QuickBooks with a system designed for sales and inventory management.
Order management consolidates orders and shipments from all of your retail channels into a single interface, allowing you to manage them more efficiently. Generate sales orders, drop-shipment orders and invoices quickly from pre-designed templates.
Brightpearl is a comprehensive solution for those businesses that are growing and need a way to accurately track and manage multiple sales channels. If you would like to know more about Brightpearl and how it can integrate into your online business click this link and get in touch. I would be happy to talk to you about this.
bluehost
Online domain registration and web hosting.

There are many web-hosting services and domain registration sites. Some even sponsor NASCAR race cars. I like bluehost because it is a straight forward hosting service that is ideal for small and medium sized businesses without hidden costs or monthly surprises. For a full list of features you can check out their website, but here are a few things that I think are important:
Outstanding 24/7 Support: This is usually near the bottom of the list but when you are dealing with an emergency with your website it is great to get a hold of a real live engineer who can understand your problem and help you right away.
Unlimited Domain Hosting: A lot of hosting services nickel and dime you to death. They will have a cheap rate and charge extra for each new domain and website. You can host as many sites as you like and the rate will not go up. You can also buy and register your domains.
Optimized WordPress Hosting: Bluehost is dedicated to WordPress with great tools and enhanced plans at reasonable prices.
Pop and IMP E-mail Hosting: They have three different email web portals or you can access your email through Outlook or Gmail.
Dedicated or Shared Hosting: If you want a simple website or just want to point your domain bluehost has a simple low cost plan, If you want dedicated hosting with with lots of support, storage and bandwidth bluehost has a plan for that.
I am a bluehost affiliate marketer so if you come to me and you don't have a web-hosting services I'll get you set up on bluehost. If you already have a web-hosting service I will work with you on that. If you want advice on what you need I will gladly talk to you about your needs. If you want to check it out yourself click the banner below and sign up for web-hosting your self. But I am warning you, if you click this banner and end up signing up with bluehost, I'll get a few bucks. So sign up and tell your friends!
Adobe Creative Cloud
Creative Cloud gives you the world's best creattie apps so you can make just about anything you want.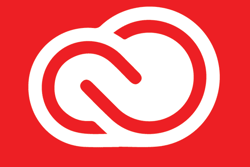 Adobe Creative Cloud is a powerful suite of programs for graphic artists, designers, photographers and video producers. I do not pretend to be an expert in all of the Adobe applications but I do have access to the entire suite. I regularly use Premiere Pro, Audition, and Media Encoder for video editing, I use Photoshop, Bridge and Lightroom for photography and graphics. In addition I've been known to jump into InDesign, Illustrator, After Effects, and Dreamweaver when the need arrives.
Google
Google Solutions for SEO, analytics and AdWords

Google has a wide range of tools that are free for any business. Some of these tools can be placed under the social media umbrella such as Google +, Google My Business and YouTube. Google Analytics, AdWords and Search Console are directly related to managing your online business.
Google Analytics tracks all the details of your website's visitors including demographics, sources of traffic, behavior and conversions. eCommerce websites can track the income from specific traffic sources and visitors.
Google AdWords is one of the best ways to quickly generate web traffic and conversions.
Google Search Console gives Google information about your website, helps you tell Google how to search and display content from your website, and gives you valuable information about how people find your website.
These tools integrate and work together, along with other Google tools, to give you information that you can use to improve web traffic, learn about your visitors and increase conversions. They are essential for any online business.
Top
WordPress
One of the easiest and most powerful blogging and website content management systems.

If you do not have an eCommerce website and you do not have the time and resources to properly manage a HubSpot website, WordPress is an easy, inexpensive solution. WordPress is an online, open source website creation tool that is completely free and fairly easy to use. Its content management system (CRM) is a great way to quickly and easily publish and manage a blog. There are literally thousands of free plug-ins for everything from building online forms, displaying images and protecting your site from spam, and most of them are free.
All the websites that I have built that are not on BigCommerce or HubSpot have been built on the WordPress platform.
YouTube
The YouTube video sharing service is one of the most searched sites in the world.

YouTube is part of the Google family of products and because of that it is one of the best places for your content to be found and it is a great way to drive traffic to your website. There are many video hosting sites but none so ubiquitous as YouTube, and few that are completely free. There are a number of reasons to post and promote videos on YouTube. A very few of those reasons are:
Branded Channel for your business and content.
Easily post video to your website. YouTube provides simple code that embeds your video on any website.
Social Media friendly interface make it easy to share videos on Facebook, twitter and blogs.
Search Engine Optimization indexes your scripts, descriptions and comments making your content searchable and easier to find.
Drive traffic to your website using cards and links. Actually embed links in the video to your products and website.
Increase conversions with video embedded on your website.
There are many ways to use video on YouTube and your website. Years ago I wrote an eBook on 10 things you can do with online video. They are all still true but the tools and YouTube have become more sophisticated, user friendly and accessible.