In the About Me page I mentioned the journey. Here are some more details of that journey, just in case you were bored and needed something to fill some time. You may already know that I was the Executive Partner for Image Media Consultants, a firm specializing in the convergence of image and digital media technology. But I have done quite a few things since then.
I have in the past been the sole owner of Tim Lorang Productions, a video production company, and the former Director of Membership and National Production Services for ResearchChannel at the University of Washington, a consortium of universities and research institutions whose video programs were broadcast nationally via cable and satellite television and available on the internet for streaming and downloads. As with many projects in the early days of the internet the ResearchChannel is no more. But from the mid 1990's through 2008 I managed the member relationships for ResearchChannel including recruitment, retention, content delivery and production standards. Over a ten year period ResearchChannel set the standards for delivering academic content that was accessible over both broadcast and streaming media. I was instrumental in developing these standards and spreading the word through workshops and presentations for Internet-2; the WebWise Conference on Libraries and Museums in the Digital World; The Center for Talented Youth; the Distance Learning Conference; EDUCAUSE; DV Expo East; WCET (Western Cooperative for Educational Telecommunications); AHECTA (Association of Higher Education Campus Television Administrators) and at over a dozen college and university campuses. You can see a list of most of the presentation I did on my Presentations Page.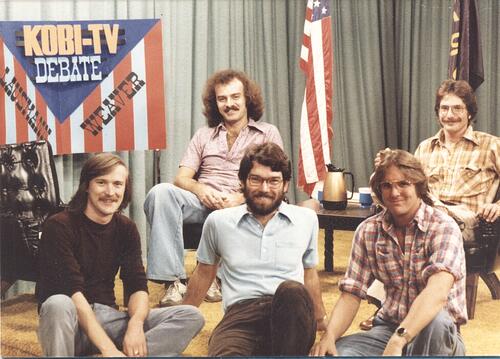 During this time I had the extreme pleasure and opportunity to work with some of the pioneers of high bandwidth video streaming over the internet. I successfully managed the divergent working styles of video production crews and IT staff in a number of industry firsts including: the first live HD multi-camera over IP demonstration with 5-HD streams going from Seattle to Sony's HD production switcher at the 2000 NAB show; the first live presentation of HD streams over the internet simultaneously from Beijing and Rome to a live audience of 30,000 in Seattle, Washington; and three live performances at Internet-2 conferences incorporating live streaming media and on-stage performances before a live audience. (Read the article about the first live HD production from Beijing and Rome published in Delivery of Media in the Enterprise, published by Enliten Management Group, Inc.)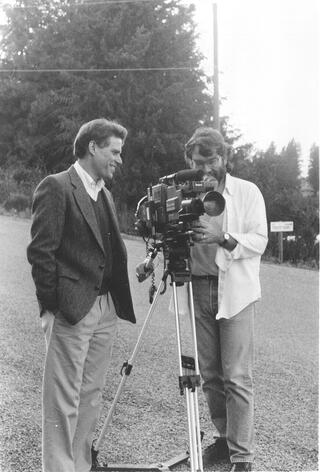 I started in television after graduating from California State University, Sacramento with a degree in Communications Studies/Broadcast & Film. My first real job was at KOBI-TV in Medford, Oregon. I also ran the media department at Providence Hospital in Medford for six years.
I then moved to a 25 year stint at the University of Washington, where I was a producer/director and eventually became the production manager for the University of Washington's television production department, UWTV so I have a deep understanding of the production process, production work flow and managing a television production staff. As a member of the Communications Media Managers Association (CMMA) I learned a lot about management and received their highest level of accreditation in 2004.
During this period of my career I had the honor of serving as the Western Regional Director for CMMA, and the opportunity to serve on the board of the Association of Higher Education Campus Television Administrators (AHECTA); the board of the National Association of Television Arts and Sciences in Seattle (NATA-Seattle); the board of the Northwest Chapter of the International Television Association (ITVA); and served on the Programming Committee Board for Internet-2. In addition I was a key member in managing the EDUCAUSE/Internet-2 Computer Security Awareness Student Video Contest for 2007.
In 2011 I volunteered as the executive producer for the TEDxRainier conference.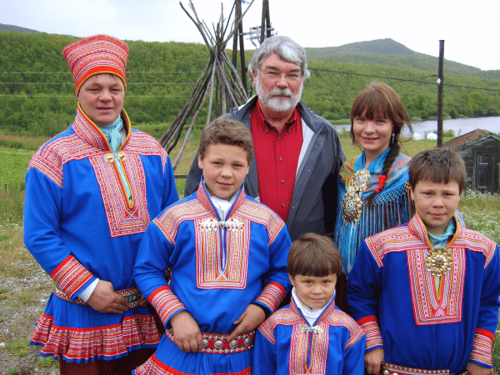 I have been very active in national broadcast television and have written, edited and produced programs for Rick Steves' Travels in Europe, Smart Travels with Rudy Maxa and Richard Bangs' Adventures with Purpose, through Small World Productions and SmartTravels.tv. I also produced a program called Beer & Ale: A Video Guide and sold it on Amazon.com. I was lucky enough to win numerous awards for television production including two Silver Telly's, the Videographer Award of Excellence, the American Corporate Video Gold Award and the Communicator Crystal Award of Excellence. I am most proud of the Society of American Travel Writers' Gold Award for Travel Broadcast Writing for Richard Bangs' Adventures With Purpose/Norway: Quest for the Viking Spirit.
You know, I have been talking a lot about television. It has been a big part of my journey. But in the last ten years I have been able to apply my skills of story telling, production and problem solving in an entirely different way. Making television is really just communication. Blogging, social media, and websites too, is really just communication. When I left the ResearchChannel and the University of Washington I started to help folks with streaming video and the first questions I got were how to post the videos to the internet and how to promote them with social media. I was soon learning how to code websites and leverage Facebook and Twitter and teaching others the best way to do it. The next thing I know I'm writing blogs and giving workshops. To be a good television producer you need to be able to look at the big picture. What am I trying to accomplish and what is the best way to do it? Working on the internet is the thing. What am I trying to accomplish and what are the best tools to do it? If I am putting together an eCommerce website I have specific goals and a variety of tools to accomplish those goals. If I am making a small business website or a blog I have different goals and different tools and the skills to figure them out.
Some of the fun things I do include being Santa Claus and giving brewery tours. I know, but I enjoy it.
It has been a long, fun journey but I'm not finished yet. If you want to contact me, maybe to ask some questions or you have a project you are working on, or you just want to chat, fill out the form on the bottom of this page.
In the mean time I have a quick over view of my video career on this short video.