One of the best things about running a brewery tour and conducting beer tastings is meeting a bunch of great people from all over the world. Because Seattle is one of the great beer cities of the world and it was one of the centers of the Craft Brewing Renaissance, a lot of people want to come to Seattle, learn about beer and drink some of the best brews in the world. That is just fine with me, I enjoy taking people around to our breweries, introducing them different styles and having some great beers. Unfortunately, 2020 has not been the best year if your idea of fun is visiting a brewery, meeting a lot of great people and drinking a beer. Even when the breweries start to open up, the number of people who can visit will be greatly restricted. What can we do to introduce people to our great breweries?
Believe me, people in the tour industry have been talking a lot about what we can do. I have been to so many webinars, zoom meetings and online discussion groups my computer cam turns the other way whenever I enter my home office. There have been a lot of great ideas and many of my friends in the tour business are trying out some amazing things. Doing a virtual brewery tour and beer tasting does create some obstacles. For example, unlike a virtual art tour, looking at a beer is nothing like tasting a beer. Unlike a food tour, where the tour guide can FedEx the culinary treats overnight, it is really hard to send beer through mail. I know it is possible, but there are so many regulations, licenses and legal hoops to jump through, it is really not worth it.
I came up with two solutions. One is my Virtual Beer Tasting Guide. This will help you set up and organize a beer tasting on your own. You can do it in person with a small group or do a virtual online beer tasting. You can read the blogs here or download the guide here. The other solution is a virtual tour app.
Virtual Tour App with Junket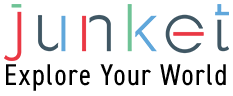 I decided to put my tour up on the Junket Tour App. Download the app on your Apple or Android phone and virtually visit all the breweries on our tour. While this will never replace spending a few hours having a beer with me or Craig, our beer guide, it does have some advantages when the breweries start to open later this summer.
GPS guide and maps. The app downloads a map of the tour with a suggested route. You will always know exactly where you are and where the next brewery is.
Visit the breweries on your own time. Your schedule may not fit our schedule. With the app you can visit when you have the time.
Visit as many or as few as you like. On our in person tours we usually visit three breweries. This may be too many or not enough for you.
Visit in any order. The app gives you the freedom to visit any or all the breweries on your own schedule.
Embedded audio file for each brewery. I give some background information on each brewery and what makes it unique.
Try the beers you want. In our tours your guide usually picks the beers you will be tasting. When you are on your own you can pick the beers you like. I do, however, make suggestions based on some of the great beers served at that brewery.
Informational beer videos. Included in each brewery profile is a short video describing one of the many different beer styles that you will find.
Extra stops and information. On our tours we often talk about some of the history of the neighborhood, like the location of Redhook's first brewery or the historic Fishermen's Terminal. These are included in the virtual tour.
You do not need to be in Seattle. While it is fun to go on the tour in person, you can access the tour from anywhere in the world. Use it to plan your next trip to Seattle or look back and remember your great Northwest visit.
The virtual tour is inexpensive. There is a lot of information in a $10 virtual brewery tour. The best part is if you finish 80% of the tour you unlock a coupon code for 15% off our regular tour. If you buy tickets for two you are already ahead.
You can support your favorite brewery tour guide. I think that says it all.
Junket has nearly 250 tours in about 37 cities around the world. If you liked our tour, you should check out the others on their app. Who knows, there may be more of the world to explore than you realized. Check out the app and check out our tours. If this works out, we will add more of our tours and more Seattle breweries.