For beer enthusiasts, Seattle Brewery Walking Tours is a brewery tour that explores the genuine Seattle micro-brewery community. Unlike large bus tours or asking your Uber driver where to get a good beer, we offer a relaxing guided tour and beer tasting that connects with the local breweries and the neighborhood. As a result, you will learn about the history and uniqueness of Seattle micro-breweries, experience hand tailored tastings and learn about each brewery's distinctive beer styles, and enjoy a nice walk with some amazing people.
I will be your guide and mentor during our illuminating tour of Seattle's micro-breweries and beers. I am not a brewer but I am a fan of the brewer's art. Like most Americans my first beer was an illicit can of mass produced lager at a teenaged revelry, probably behind some bushes in the backyard. I wasn't too impressed. Then, while traveling around Europe when I was 21, I ended up in a beer hall in Munich and my eyes, and taste buds, were opened. But back in the States in the late 1970's it was hard to find a good beer. Anchor Steam in San Francisco was an early favorite but it was hard to find. In 1983 I moved to Seattle just before the Micro-Brewing Renaissance took off.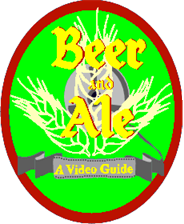 I was so excited about what was happening right in my neighborhood that I made a video documentary about beer and the micro-breweries in the Northwest called Beer and Ale: A Video Guide. That was about 25 years ago but you could buy a VHS copy on Amazon.com for $19.95. And a lot of people liked it. Here are some excerpts from some of the reviews:


"Visually pleasing, thoughtfully prepared and well executed… experienced brewers, … micro enthusiasts, and … craft beer fans alike, will want to add this tape to their video libraries."-Tony Burke, Celebrator Beer News


"…Entertaining, informative and professional. Perfect gift for someone who loves beer. Don't watch this without a good beer."-Daniel Bradford, All About Beer


"Excellent reference guide for the beer enthusiast."-R.R., Northwest Beer News


"…a work of art and belongs in every beer hunter's library. It's sure to appeal to anyone who appreciates good beer."-Phil Doersam, Southern Draft Brew News


"An encyclopedic look at the history, brewing and types of malt, with tips from beer maven Michael Jackson."–S. News and World Report


"The visual equivalent of a Hale's Pale-Smooth and satisfying." -Rick Bonino, The Spokesman Review


"Grab a glass of your favorite beer and settle down for a wide-angle view of the world of brewing."-Lucy Saunders, BEER, the magazine


"If this video is any indication, today's drinking man—and woman—is also a thinking man. A great way to get into the spirit."-Billboard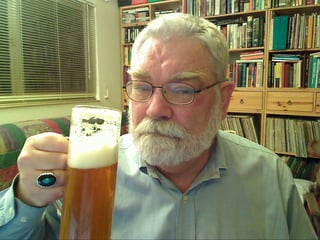 The video was fun but like most people I had a day job and a family. Now, I realize, like our favorite T-Shirt says, "Life is too short for bad beer," and I decided to start enjoying life, and beer, a little bit more. I started organizing informal pub crawls for my friends and the local breweries in my Ballard neighborhood was the perfect place to start. We all had fun. We tasted some great beers, visited some wonderful breweries and made new friends along the way.
That is why I started Seattle Brewery Walking tours. To have some great beers, visit some wonderful breweries and make new friends along the way. I hope you join me on my next tour.