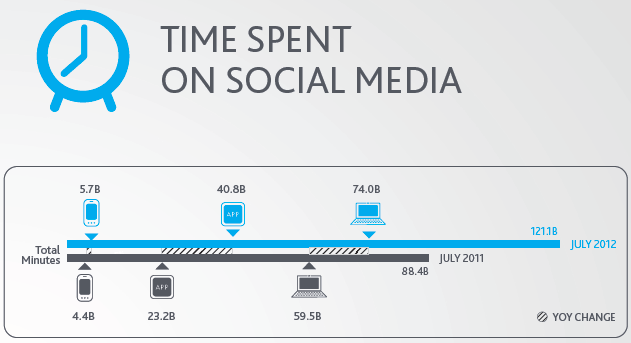 The end of the year is the time we traditionally look back, reflect and start to plan for the next. One of the problems with online and social media marketing is everything moves so fast it is hard to keep up and know what is useful information. One of my main sources for trends and useful information is Nielsen.com with their frequent studies and reports. Their State of the Media: The Social Media Report 2012 is no exception. The study not only gives a great snapshot of the past year but shows the way for future trends. For example while access to social media via PCs remains strong it has flattened out a bit and access via mobile web (smartphones) has shot up 82% and the use of mobile apps has shot up 85%. My takeaway on that is not to abandon my website but to make it more accessible to mobile phones and to find ways to engage people using mobile sites.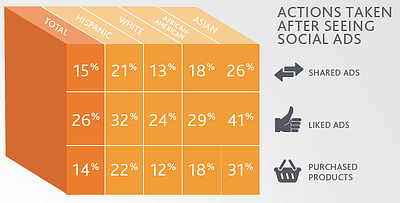 There is a lot of information there and I would encourage you to download the report and glean what you can. In the meantime here are some fun statistics from the report that are ready made to be tweeted and shared.
What was the most interesting fact you found in the report? How do you interpret the trends? Let me know below. If you are struggling with social media marketing or would like to know how it can work with your business and would like to learn more contact us for a free social media marketing evaluation.
Images from Nielson Wire's State of the Media: The Social Media Report 2012