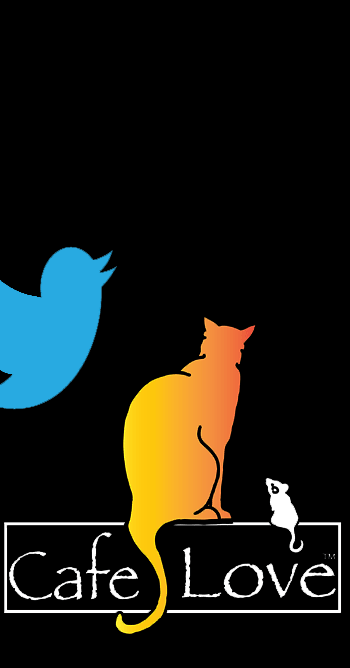 Recently I was helping some friends get their social media accounts set up for their new coffee shop. A local business like a coffee shop is not going to get a lot of value from many techniques used by content and inbound marketers. Their new coffee shop, Café Love in Olympia, Washington, is not going to generate customers with a blog. (Well, they could generate customers with a blog but it would need to be special and that would not be the first thing I would suggest.) Café Love will benefit from a social media presence and getting found on internet searches. As I was working with Vanessa and Marty I thought it would be good to have a quick list of the accounts that should be set up.
This list would be great for any business but especially for location based businesses that depend on local traffic and people actually coming into their business. This could include any type of restaurant, or business in the food and beverage industry; services such as barbers and beauty solons; automobile services, pet services, grooming and supplies; dancing schools and music stores; any type of brick and mortar stores; private businesses; franchise businesses; government offices and services; charity and non-profit services; and medical and health services. The exact mix of accounts and what works best for you and your customers may vary a bit but this is where I would start. Remember to experiment, see what works best and to try new things.
1. Facebook
With Facebook practically ubiquitous in North America it would be silly to ignore this. Remember to set up a personal account first then set up a business page. Once that is done you can invite others to help you administer the page. A few things to be sure to do:
Pick the correct category for your business
Set up your address so you show up on the map location
Put in your contact information
Learn about setting up Check-in Deals
Create and promote events
Adds can be targeted to your locations and to your customer profile
Update with photos of your space, products and events
2. Twitter
You can set up a Twitter account for your business and use it to promote your business, sales and events and connect with your customers and fans. Twitter may not be for every local business but there are a number of things you can do to make it more effective:
Follow and promote other local businesses
In Twitter Search use the Advanced Search to find people and business in "places" near you
Act like a person people would want to do business with, not an advertising broadcaster
Tweet about specials and coupons featured on your other accounts like Facebook and Foursqure
Send photos of events, regular customers and products
3. Foursquare
It is easy and free to set up Foursqure for business and Foursqure keeps track of your fans and check-ins for you.
Make sure the address is correct so you show up on maps and searches
Reward the mayor and frequent customers
Set up check-in specials
Post new images and photos
Connect to your other social media accounts
Foursqure Badges are connected to certain activities and businesses and are half the fun. What badges can your customers earn and how you can you make it fun?
4. Myspace
The obituaries for myspace have been written but I wouldn't nail the coffin shut yet because it is reinventing itself as the social media location for bands and entertainers. If your location business features live bands and entertainers then set up a Myspace account and connect and promote the bands, singers, comedians and dancers who will perform at your business.
5. Google+ and Google Locations
I've written that Google Places is now Google+ Local and published an eBook on the importance of Claiming Your Google Places. Google is such a big player now that it is important for any location based business to set up a Google+ Business Page and to claim their Google Places. Not only will this help you get found on Google searches you will show up on searches for Google Maps. This is essential especially when people do searches on their smart phones and that is exactly where you want to show up, when people are out looking for your services or product. A few things you should be sure to do:
Put in your contact information
List your hours of operation
Put a link to your menu or web site
Follow statistics about views for your listing
Use offers and coupons
Share updates about events, specials and more
6. Google Express Ads
In a recent blog I wrote that Google AdWords Express was a great solution for small business marketing. If you have thought about Pay-Per-Click ads but were intimidated by setting up Google AdWords or you do not have a website then this may be a great solution. This is specifically designed for small, location based businesses and is aimed at walk-in customers. It is worth checking out. If you need help we have a free Google Adwords consultation.
7. Yelp
Yelp is the other big location search engine and it is defiantly worth setting up an account and putting in your business' location and information. Yelp is famous for its reviews and this is something you want to be aware of and to follow.
8. Punchcard
I do not often push paid solutions but punchard is one that I have recently looked into that I like. It is a loyalty punch card system optimized for mobile applications. Your customers take a photo of their receipt and can redeem coupons and specials from you along the lines of buy 10 lattes and get the 11th latte free. As the business you get an amazing amount of information from your customers who check in so that you can tailor specials, coupons and promotions directly to the customer. For example set up specials for the customer who loves muffins, only comes in on Friday or never seems to spend more the $5. It is worth a look if rewarding loyal customers is important to you.
Another paid solution that I do not have a lot of experience with but I know others who swear by it is Groupon and similar coupon services.
9. Local Listings
There are a number of other places your business can be listed depending upon your location. Check out the local Chamber of Commerce, local newspapers or your city's official website. There is often a place to list local businesses. Depending on what is going on locally there may be a website devoted to local businesses or certain types of business such as restaurants or nightclubs. Search for businesses similar to yours and see where they are listed. Most of these sites will at least have a free listing and many will have enhanced services for a fee. What is important to you will determine what will be the best option.
10. Keep Track and Reward
Remember to keep track of what is bringing customers in. With Foursqure and Facebook you will be able to see who checks in but ask your customers what they are doing and how they found out about you. Run different specials and coupons on different sites and see what generates business. Remember to reward your customers who connect with you on social media and promote your business. If a customer is telling others about you, that is free advertising so thank them from time to time.
What have I left off the list that you think is good for local advertising and social media promotion? Tell us what you are doing in the comments below. If you are a small or local business we can give you a free social media marketing evaluation. Let us know how we can help.
Logo: Cafe Love