Guest Blog: Identifying your customer persona is an important part of every successful inbound marketing campaign but many companies have a hard time defining their customer and developing their persona's profile. Today I invited Ashley Furness, the CRM Analyst for the research firm Software Advice, to tell us how you can use your front line customer service team to help you define your customer or buyer persona.
Timothy Lorang
Define Your Buyer Persona
Buyer personas empower companies to create more meaningful blog posts, webinars, white papers, events and other marketing materials. They describe what your potential customer fears, values, wants and expects when they shop.
These customer profiles have proven a productive means for maximizing promotional spend. But only if your personas align with your actual customer base. Otherwise, you risk selling milk to the dairy farmer - the wrong message, to the wrong audience, at the wrong time.
Companies have used myriad methods for devising buyer personas, including surveys and test groups. But why not leverage frontline employees who talk to real customers ever day?
Here's four tips you can use to harness the power of your customer service team to refine buyer personas.
1. Establish Preferred Communication Channel
One of the first things customer service can reveal about a buyer persona is the communication channel of choice. The customer usually reveals their persona just in the nature of the support request. At the opening of every service ticket, your reps should record both the persona and whether the connection was first made through email, phone, live chat or self service.This allows management to later pull a report by persona and identify whether they prefer one communication channel over the other. Knowing this trait helps marketing decide how they should interact with a persona during the pre-purchase buyer phase.
2. Reveal Customers' Technical Savvy
Your team should also have the ability to identify the "question type" during the call, chat or email. First, meet with your customer service team and identify the most common questions. Then, for each question discuss what technical bucket they would fall into, whether that's "highly technical," "general," or "basic." You could choose more macro tiers that are specific to your company and product.
This aggregated data should reveal technical savvy, which also dictates how marketing and sales communicate with that persona, as well as what kind of content they should create.
3. What are their Fears, Wants, Values?
Your marketing team should work with customer service to identify other possible support behaviors that reveal buyer intent for your product, or realized fears from the pre-purchase stage. To record and track this data, allow space on a separate document to track their "fears" "wants" or "values." Knowing this will allow your customer service agents to identify with each buyer and address their immediate concerns.
4. Prioritize Marketing Spend
Customer service can also enable your marketing team to prioritize spend. The marketing team can analyze support request volume from each persona. How often does each persona call? How long does each call last? How often do they refund? Depending on what percent of sales that persona contributes, the company might decrease marketing investments for that profile if spend exceeds customer support costs.
Dedication
In order for this checklist to work, you need to make sure your marketing and customer service team understands the persona traits and the value of refining them. Keep a poster in the service department that provides a visual representation of your personas so they are always top of mind. Equally important, you need to enable process and procedures for recording and tracking these buyer persona traits through customer service.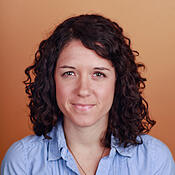 Ashley Furness is a CRM Analyst for research firm Software Advice. She has spent the last six years reporting and writing business news and strategy features. Her work has appeared in myriad publications including Inc., Upstart Business Journal, the Austin Business Journal and the North Bay Business Journal. Before joining Software Advice in 2012, she worked in sales management and advertising. She is a University of Texas graduate with a bachelor's degree in journalism.
Photo: Ashley Furness
Photo: Seattle Municipal Archives: flickr CreativeCommons