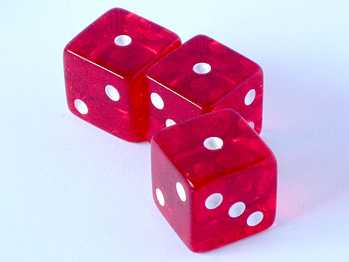 Anyone familiar with the sales funnel or the concept of closed loop marketing realizes that a successful business must attract potential customers, make the sale and keep their customers coming back for more. There are many different types and styles of online video but for businesses marketing videos usually support one of those three goals. Each type of video has a unique goal and that goal will help determine what style of video should be used, how it should be used and where it should be used. Most marketing videos would fall under outreach or traffic generating videos, conversion or sales videos and customer retention or engagement videos.
Outreach & Traffic Video
The goal of an outreach video is to either raise awareness of your brand or to drive traffic to your website. They can be in a variety of formats such as music videos, news releases, lectures, humor, how-to's, interviews or webinars. The main objective is to make a video that people can find and will want to share. This is usually where a viral video would seem most valuable but do not get hung up on this. You can make a video that appeals to a lot of people but it may not appeal to your customer. Take a look at Seth Godin's new book We Are All Weird and you will stop worrying about appealing to the masses and worry about appealing to your tribe.
Outreach and traffic videos for the most part should be short and to the point. There are exceptions of course but if you are going to make a long and pointless video be sure it lines up with the needs and expectations of your customers. The production quality should reflect the company and be appropriate for the format and the intended audience. The videos should be easy to share so they should be on a platform such as YouTube or Vimeo. The video should be optimized for search engines so it can easily be found. They should be distributed and promoted widely through all of your social media platforms and outlets. There should be a clear call-to-action in both the video and the description with a URL link in the description to an appropriate landing page. (See Four Ways to Optimize YouTube Videos.)
Conversion or Sales Video
This video will be on a landing page that your potential customer accessed through a call-to-action on your website or in the outreach video. This is the conversion or sales closing video that shows the viewer why they should buy or sign up. This video should be short and persuasive because you do not want your potential customer watching videos, you want them to buy. This video should be the highest quality video you can afford. It should give the customer confidence as well as information. You do not want poor quality or a messy message to prevent a sale and your call to action should be very clear.
Since this video only makes sense on your landing page you should not promote it through social media or make it available in other locations. You can host the video on your own server or if you use Vimeo or YouTube you can turn off permissions so the video cannot be shared or found outside of your website.
Customer Retention and Engagement Videos
This final category is any video that is valuable to your customer and keeps them engaged. These can be training and how-to-videos, company updates, a video blog, lectures, webinars, entertainment or anything that will keep your customer engaged. These videos can be exclusive to your customers and accessible only through a password protected portal or they can be available to anyone put pushed out and promoted to your customers. The quality of these videos will depend upon their goal and audience. For example training videos for a software package can be a screen captured video with a voice over giving a demonstration or a slide presentation done on a webinar. These videos are an excellent opportunity to offer more value and options to your customers so it is appropriate to have a call-to-action or links where customers can get more help, buy more products or upgrade.
Video marketing is an important aspect to online and inbound marketing and the appropriate video can be very helpful in driving traffic, converting sales and retaining customers. It is important to understand how your video fits into the process and produce the right video for the right purpose. It is easy to make mistakes and that is the subject of a guest blog I just did for the International Association of Franchisees and Dealers called: 10 Video Marketing Mistakes that Cause You to Lose Customers.
Leave a comment below and tell us about your video marketing tips. If you have questions about how effective your efforts are contact us for a free video marketing consultation.
Photo credit: Alvimann morgueFile free photo