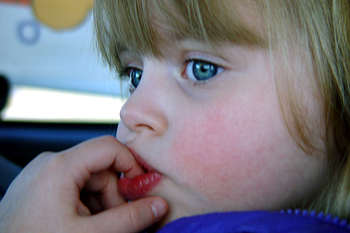 Deciding whether to do a Google AdWords pay-per-click (PPC) campaign or try inbound marketing can be a little confusing. There are some differences as I pointed out in my post, Google AdWords PPC vs Inbound Marketing, but they are not mutually exclusive. In fact you can do both. Building a keyword strategy benefits both and no matter what you do you'll be building calls-to-actions and landing pages. Here are five questions you can ask to help you make a decision.
How soon do I need a positive ROI? Inbound marketing builds traffic over the long term and it may take a few months to get the volume of traffic you need to see a profit. PPC will get you traffic tomorrow and depending on your conversion rate you will see a positive result right away.
What is your budget? If you have more time than money spend it on inbound marketing. If you have more money than time spend it on a Google AdWords PPC campaign. Be aware though that spending $100 and running ads for a day will not get you the results you need. Plan to spend at least 10 to 14 days on your initial ad to see how it runs and to make adjustments.
What is your cost per acquisition (CPA)? How much do you currently spend to get a new customer? There is no magic CPA number that will determine the best course of action but use the CPA when you are figuring out your budget for inbound marketing or PPC. What is the difference between the two? Which one will give you the best ROI?
What is your product? Some products just lend themselves to one style of marketing over the other. For example someone wanting to buy a pair of red tennis shoes generally will not be reading ebooks or looking up blogs, they will be looking for sales. If you are selling red tennis shoes then PPC may be a good fit. This doesn't mean that the online shoe store should not do inbound marketing; by all means they should be using all the techniques they can to rank on organic search results. With 82.6% of all internet users using search (source eMarketer, July 2011) turning up in organic search results and in a PPC ad will only increases your chances of being found. In contrast a consultant in an obscure and esoteric field may get better results with inbound marketing. However the consultant may be having a workshop or webinar that she wants to promote quickly and efficiently and Google AdWords PPC would then be an excellent choice.
Who will do the campaign? It does not matter if you are doing inbound marketing or PPC someone needs to manage your marketing efforts. What is your comfort level for managing these marketing projects? Anyone can set up a Google AdWords campaign and there is no secret handshake needed to do inbound marketing. Mastering the techniques of setting up a campaign does not necessarily guarantee success. I of course encourage marketers to try new things and boldly venture where you have never gone before so don't be discouraged by poor results. Learn from the experience and move on. There are lots of learning and training resources available for the do-it-yourself marketer and a number of people and agencies who specialize in both inbound marketing and PPC if you need some help.
Speaking of agencies with experience we currently have some $100 Google AdWords Coupons and they are available to anyone who signs up for a free, no-obligation Google AdWords Consultation. This would be a great opportunity to ask any questions you have about Google AdWords or inbound marketing. Or you can just ask a question in the comments below.
Photo Credit: Click