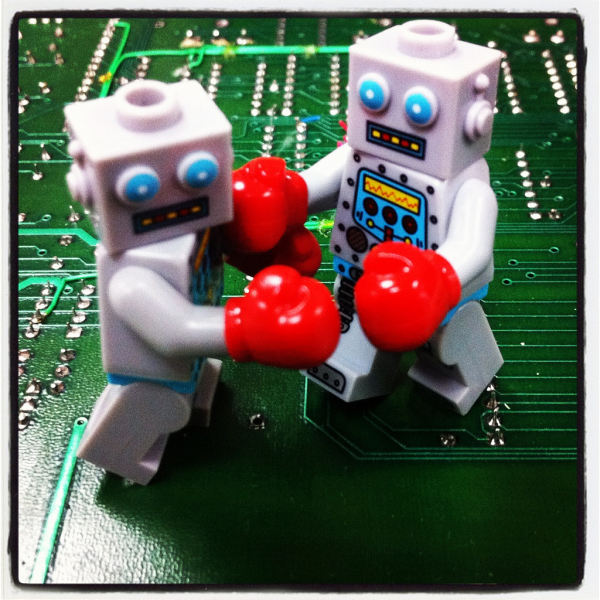 There are some common myths that inbound marketing and pay-per-click (PPC) advertising like Google AdWords' paid search are mutually exclusive. You do one or the other and if you are a proponent of one you are against the other. Nothing could be farther from the truth. They each play a specific role and can even support each other. Many of the concepts and techniques are the same but the reasons to use one strategy over the other may be different and the results may be different. Let's take a look at some of the differences.
Getting Found on Search Results
Both will get your website found on searches but the way they do it will be different.
Inbound: Working with keywords you build content such as blogs and optimize your on-page SEO to help your website turn up on search results. Where you turn up in the results depends upon your content and the competition for the keywords.

Google AdWords: Working with keywords you bid to have an ad placed on Google's search results page. This is also competitive and exactly where your ad shows up depends on a number of factors including the competition for the keyword and your budget. With a properly setup campaign your ad will show up on the first page of search results. Remember, you only pay when someone clicks on your ad, not for it to show up in a search.
Time vs. Money
There are no silver bullets in marketing and there is a cost no matter what you do.
Inbound: Getting on the first page of search results is not an overnight process. It could take months of blogging and promotion before your website ranks in the top 10 results for a particular keyword in a Google search. The good thing is once your page ranks high on Google Search it will stay there a long time. Success tends to last with inbound marketing.

Google AdWords: Success is an overnight process. As soon as you start a successful campaign you ads will turn up on searches and you will start to get clicks. As soon as you stop the ads the clicks will stop. There is no long lasting benefit to doing a PPC campaign.
Similarities
This is an area where there are a lot of similarities between Google AdWords PPC campaigns and inbound marketing. For both you need:
Keywords: Both PPC and inbound marketing are based on your keyword strategy. These are the words your potential customers will search to find your website. It is important to understand what those words are, how often people search for the words and how competitive the words are. For inbound marketing you build content around the keywords and for PPC you bid on the keywords.

Clear Call-to-Action: Whether it is in an ad, in your blog or in a tweet you need to have a call-to-action that induces your potential customer to visit your website.
Landing Page: If someone clicks a PPC ad or a link in a search result they need to land on a page that makes sense. If the ad says "Buy Red Tennis Shoes" the landing page better have red tennis shoes you can buy. If the link says "15 Little-Known Internet Marketing Facts You Need to Know" there better be 15 facts there.
Deciding on whether you do an inbound marketing campaign or a PPC AdWords Campaign depends on your website, customers, budget and time. For information on setting up a Google AdWords campaign check out HubSpot's A Simple Guide for Setting Up Your First Google AdWords Campaign or my blog on 10 Google AdWords Mistakes There are many ways to use Google AdWords such as AdWords Express, display ads and video ads. If you are interested in learning more sign up for a free Google AdWords Consultation. To help you make up your mind I'll throw in a $100 Google AdWords certificate just for talking with us, not obligation at all.
Photo Credit: Chris Christian