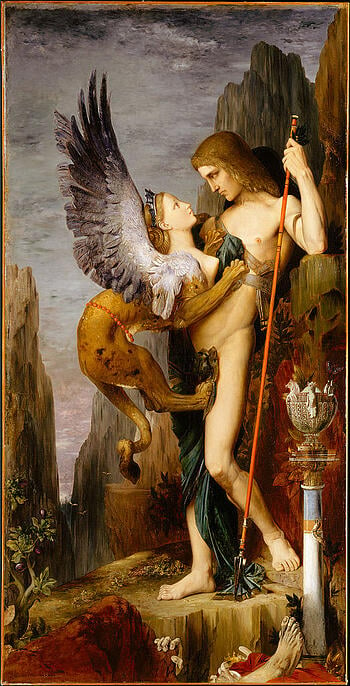 This week has been an exciting one for us. HubSpot unveiled HubSpot3 at Inbound 2012 and there has been a lot of talk and buzz about their new integrated inbound marketing platform. There have also been a lot of new terms thrown around like "Dynamic Content," "Workflows," and "Lifecycle." These terms can mean a lot of different things in different contexts. For example, according to the ancient riddle of the Sphinx put before Oedipus my "Lifecycle" is nearing the end of the two legged phase and heading into the three legged phase. As inbound marketers "Lifecycle" means something completely different.
To save us all a bunch of guess work and hassles I was able to get a hold of, and share with you, HubSpot's, no longer secret:
New Marketing Vocabulary:
Terms to know for the launch of HubSpot 3
Dynamic Content: Dynamic Content is the term for content, images or actions that change to be customized to the individual viewing them. Dynamic content can evolve over time or based on what information a company has stored about the individual viewer's preferences and interests.
HubSpot 3: HubSpot 3 is a fully integrated marketing platform built by HubSpot in 2012. The platform is based on an extensive contact database and enables each channel of marketing to be more agile and personalized to the end recipient. HubSpot 1 was the first iteration of tools by HubSpot that enabled companies to get found more easily through search. HubSpot 2 was a series of connected tools for top-of-the-funnel and middle-of-the funnel marketing.
Inbound Marketing: Inbound marketing is a marketing strategy based on earning the attention of prospects, making yourself easy to be found and adapting to customer's needs over time by producing content of value.
Lifecycle: The customer lifecycle is a term used to encompass the decision stages each customer will pass through from the moment he or she first discovers a company through to his or her experience as a customer or repeat purchaser. In HubSpot 3, each contact is marked by a lifecycle stage and that stage is used for segmentation and relevant marketing.
Social Lead Nurturing: Social Lead Nurturing is any interaction between a company and a lead that is informed by or channeled through social media.
"Smart" Content: The adjective "smart" is typically added to any marketing tool or technology that has been enhanced by data and is adaptive to the person looking at it. i.e., Smart CTAs or Smart Forms.
Workflows: A workflow is a mechanism that automates a given business process or a transfer of information based on a set of rules. Marketing automation of emails is based on workflows, but workflows can also trigger other activities like changing a lead status or sending an internal alert.
Over the next few weeks we will be taking a closer look at many of these concepts and ideas and how they can be used for inbound marketing. If you have been curious about inbound marketing and about HubSpot in particular contact us for a free inbound marketing evaluation. If you have any questions about HubSpot let us know in the comments section below.
Image: Oedipus and the Sphinx by Gustave Moreau (French, Paris 1826–1898 Paris)
The Metropolitan Museum of Art