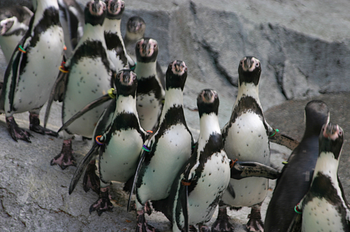 In my last two blogs, Saving your Small Business SEO from Penguins, and Penguins and your Small Business SEO Strategy, I have been talking about the presentation by Geoff Kenyon on Blog Networks, Penguins, & Link Building given at a meeting of the Seattle SEO Network. One of the points Geoff made was that no one should have been surprised by the Penguin updates from Google and the fact that Google was targeting spammy links. Google has been talking about what they have considered good SEO and link building for years. What then, many of the small business owners asked at the meeting, should they do? Many of them do not have the budgets to hire SEO Companies to set their SEO strategy.
Bad News and Good News for Your SEO Strategy
The bad news is that there is no quick fix, no silver bullet, and no magic box that is going to make your SEO strategy easy. It is going to take hard work over time to build your page ranking and get solid SEO results. The good news is that any small business or web site can build up their SEO with little more than a clear strategy and consistent application. In other words, if you understand the rules and follow them your website will start to gain page ranking that no Penguin, Panda or any other black and white animal from Google can take away.
The consensus at the Seattle SEO Network meeting was to read the Google Search Engine Optimization Starter Guide It's free, it is written at a level that if you, or someone in your organization, is managing the website, will understand. It tells you exactly what Google is looking for in order to get page ranking.
Essential Parts of your SEO Strategy
SEO Platform: Understand how to use the SEO tools for your website or blogging platform. Most platforms have ways to add links, post Meta or SEO descriptions and add alt tags to images. Word Press has a number of SEO plugins that make this easy such as the WordPress SEO plug in by Yoast One of the reasons I am a HubSpot partner is because of the easy and intuitive SEO tools built into the platform.
Write for People, not Search Engines: Google's ultimate goal is to search for results in the way people think. Once people do arrive at your website they will be looking for content they are interested it. If your blog and other content is not providing needed information then you may get traffic but you are not going to get returning traffic. Google suggests you ask, "Does this help my users? Would I do this if search engines didn't exist?"
Play nice: Google's Quality Guidelines advise you to not, "participate in link schemes designed to increase your site's ranking or PageRank." And "Don't use unauthorized computer programs to submit pages, check rankings, etc." Do not go "Black Hat" and you should be fine.
I would love to find out what you are doing to help your website's SEO. Are you using a SEO tool that you find helpful? Share it with us in the comments section below.
Photo Credit: Chamonile