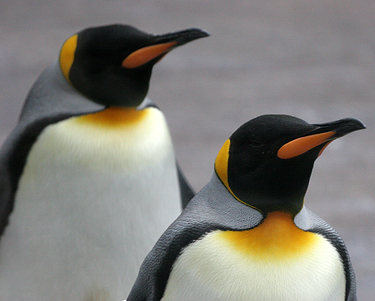 In my last blog, Saving your Small Business SEO from Penguins, I mentioned Geoff Kenyon's talk on Blog Networks, Penguins, & Link Building at a meeting of the Seattle SEO Network. One of the things I noticed was that the attendees tended to fall into one of three groups:
SEO Experts like Geoff whose job was dealing with SEO on a daily bases
Agency Consultants such as me who help their clients with a number of online issues including SEO and link building.
Small Business owners and entrepreneurs who knew little about SEO and were looking for answers
Should small business owners and small websites be worried about Penguin and Google's changes? What should small business owners do about their SEO strategy? In spite of worries to the contrary I don't think most small businesses need to be concerned that Google's changes will hurt them. In fact I think these changes will help small websites that pay attention to SEO and organic link building.
Penguin SEO Triggers
According to Geoff Kenyon, Google's algorithm is triggered by, and punishes, "Spammy Links":
Article marketing links
Comment spam links
Overtly paid links
Optimized sidebar links
Aggressive anchor text
What? You don't know your "aggressive anchor text" from your "overtly paid links"? Unless you live in the world of SEO you probably do not deal with any of this. What then should a small business do about their SEO strategy? Should you be worried about Penguin and Google's changes? Probably not.
Small Business SEO Strategy
If you have never hired an SEO Company to improve your Google Search Rankings you probably do not need to worry about any of this and you will be fine. If you did hire an SEO company ask yourself these questions?
Was the SEO Transparent? If the SEO Company told you how they were going to get your website ranked and it was a system you could follow and understand then it was transparent. If they said they had a special "system" that they would take care of then you have problems.
Was your ranking consistent? If your ranking improved over time then they probably used consistent and legitimate SEO techniques. If your website's ranking suddenly moved from page rank 486 to rank 1 in a week or if the ranking fluctuated wildly from week to week then you should suspect black hat SEO practices.
Did your ranking maintain its position after April? If your ranking suddenly dropped after April 2012 then Google's Penguin algorithm suspects spammy links and is punishing your site.
If you answered "NO" to any of these questions then you have an SEO problem and you need to get it fixed and it probably should not be fixed by the same SEO Company that got you in this trouble in the first place. Find a SEO Company that will help you correct your SEO problems along Google's Quality Guidelines.
Has your website been affected by Penguin? What are you doing about it? Let me know what you think in the comments section below.
Photo Credit: Scott M. Liddell