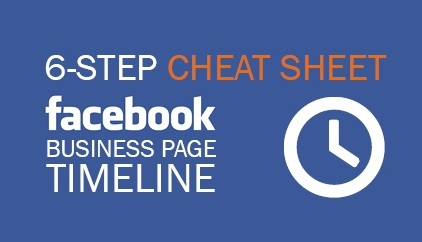 I just received this great Infographic from HubSpot on setting up the new Facebook Business Page Timeline. According to Facebook the change to the new look will happen today. It's not that difficult and this Infographic tells you the basic things you need to do to get started to set up your Facebook business pages.
There are a lot of improvements that I think will help business pages in the long run such as the cover photo, staring posts to make them bigger and featuring milestones. The best thing is to not be intimidated and just jump in, right now, today. For more details visit the HubSpot Blog for The Complete Guide to Setting Up the New Facebook Page Design.
Share the link of your Facebook page below and let's see what you did. Visit our Facebook Page and let us know what you think.
Facebook Page Timeline Design Cheat Sheet