Pin It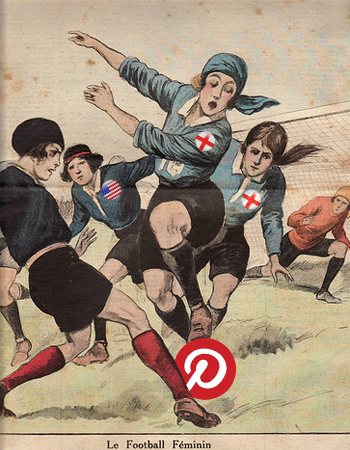 In my last blog I suggested that Pinterest may not be good for your inbound marketing strategy. My main point was not that Pinterest is not a good strategy for inbound marketing but that if your customers are not on Pinterest then it is not a good strategy. On the other hand if your customers are there then Pinterest is a great strategy. The mistake not to make is assuming you know how best to market on a social media platform based on your partial understanding of how it works, who you think would be interested in it, or if you think it is a good idea or not. Look at the statistics and the demographics then decide what would be best.
Pinterest offers a great example of how demographics can be different based on location. By now we know that Pinterest users in the U.S. are overwhelmingly women interested in crafts, fashion and interior design. The United Kingdom has far fewer Pinterest users but it does have the largest group of users outside of the U.S. In the UK the tables are completely turned. Not only are the majority of users men, they make more money than U.S. users and prefer interests such as venture capital, WEB statistics and Public Relations. In fact the interests are more in alignment with U.S. users of LinkedIn according to Google's Doubleclick Ad Planner. If I were using social media to connect with venture capitalists I would use LinkedIn in the U.S. and Pinterest in the U.K.
The Infographic below from visual.ly compares U.S. and U.K. Pinterest users and has some interesting information for you to ponder over the weekend. The takeaway is do not start your social media strategy until you have studied the social media platform's demographics and statistics.
The other Pinterest Infographic that has been making the rounds and you may find interesting is: Is Pinterest the Next Social Commerce Game Changer? from monetate. Let me know what you think about Pinterest and how you may be using it.
Image Credit:
Rugby Pioneers