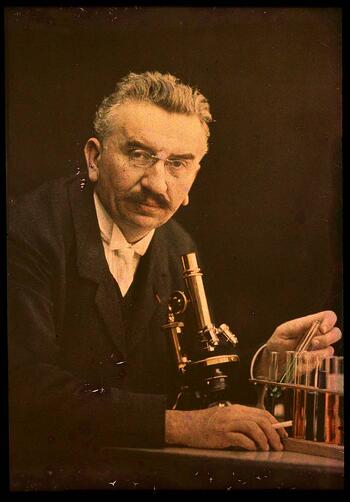 In recent blogs we have been discussing whether you should redesign your website. I pointed out that if you do redesign your website you should incorporate inbound marketing because fancy websites do not attract traffic. When you redesign your website you should keep your assets safe by taking an inventory of your website to help maintain links and traffic. In my most recent blog I said that simplicity trumps flashy graphics. Remember, search engines cannot tell what color your website is and people do not link their website to yours because you have a fancy flash introduction. Search engines look for relevant content and people link to your website because there is valuable content on your site. Valuable content is the number one way to drive traffic to your website and should be your number one priority when redesigning your website. It is important to remember that getting valuable content on your website is not a onetime project but a continuing process. Your website redesign should focus on how to continue to add new content over time and the best way to add new content over time is with a blog.
The Importance of a Blog
The easiest way to add new content to your website is with a blog. Blogs accomplish several tasks at once:
Blogs add content over time, this keeps your content fresh and search engines and people like new, fresh content.
New content builds up over time giving your website more content that can be searched.
Individual blogs can be optimized to target one keyword making it easier to find the blog and your website through search engines.
Blogs can address specific questions or issues that may be important to your potential customers.
Other websites are more likely to link to valuable content on a blog giving your website more authority.
It is easy to promote a new blog posting through social media such as Facebook, Twitter and LinkedIn.
Blogs attract more traffic and visitors than static websites.
Blogs can lead potential customers to your products, services and solutions.
Websites with blogs can better show expertise by demonstrating knowledge.
It is easier to convert visitors to leads through blogs and calls to action in the blogs.
In addition websites with blogs attract 55% more visitors than websites without blogs and businesses with blogs get 97% more inbound links than do businesses without blogs. Original content is your website's messenger; it will inform your prospects on what you do, and how passionately you do it. With a vast array of formats to create content on, you should always be continuously contributing original content to keep your prospects engaged and constantly interacting with your website. For more information about redesigning your website download our free e-book: Website Redesign for Small Businesses and Sole Proprietors: 7 easy steps to make your website more effective.
Photo Credit: George Eastman House