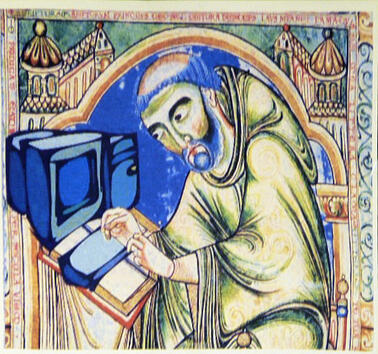 In this week's blogs I have been reviewing a study about the online expectations of prospective students and their parents called 2011 E-Expectations Report: Students and Parents, by Noel Levitz and the National Research Center for College and University Admissions. In in my earlier blog Marketing for Higher Education: Online Expectations I did an overview of the study and looked at the Homepage experience in Wednesday's blog. One of the interesting statistics from the study shows that 77% of the prospective students rarely or never read college blog postings from students or faculty on a college web site. At first glance this would suggest that blogging, especially an academic blog, is a waste of time. I would disagree with that conclusion.
The Case for a Higher Education Blog
For business websites a blog provides several benefits. It ads content to the site and increases the number of keywords that search engines use to direct visitors to the site. That content also helps visitors learn about the company or products so they can make an informed purchasing or business decision. Well known academic brands such as Harvard or Yale hardly need help getting found by prospective students. Smaller schools or little known departments within larger schools can benefit from a good blogging strategy. For example a small or niche discipline or department may be overshadowed in a large institution and a blog may be the best way to attract attention. College blogs can be helpful but high school students may not be the best target audience.
Departmental and Individual Blogs
Any department, school, organization, center or individual at a college or university that needs to attract web visitors or attention should have a blog. For example a research center may want to target other researchers, potential graduate students or potential funders and may blog about its studies and findings. An academic department may want to attract students, funding or raise its status among its peers with a blog about its faculty, student projects and specialized courses of study. A faculty member could draw attention to her published papers or opine about her area of study. The advantage of specific academic blogs, as opposed to a generic "University" blog, is each blog can optimize for its specific subject. Individual blogs draw visitors from a variety of fields and subjects to the schools website rather than everybody coming to the main page and navigating to the separate departments. Many hooks to catch a lot of fish rather than one hook doing all the work.
This type of blogging strategy can help small schools and small departments in big schools get noticed. Looking again at the study we know that most students don't read a college's blogs. They want to find out about the academic programs, financial aid and how to apply. It is also true that student recruitment is about attracting the right students and 24% of them do read the college's blog. Would it be valuable for a small school to attract a serious student who thought only a big University would have a major in his field? Would the creative liberal arts major choose the big research University with the top ranked football team if they didn't know their favorite author was a guest lecturer?
Do not underestimate the power of blogs to attract readers and visitors to your higher education website. The blog should be posted frequently, targeted, offer valuable content, and promoted. Do you have any examples of great college or university blogs? Post a link below and tell us about it. Image Media Partners helps educational organizations, as well as nonprofits and businesses with their online social media, inbound marketing and their blogging strategy. Contact us for a free website analysis of your educational or nonprofit site.
Photo Credit: Creative Commones: Roens