This page has been translated into
Spanish
language by Maria Ramos from
Webhostinghub.com
.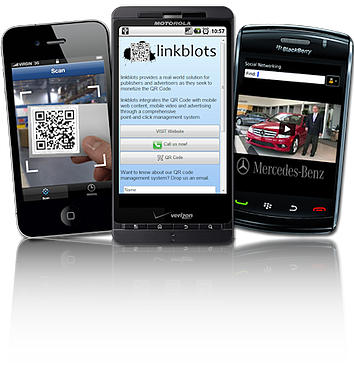 In my last blog, QR-Code Marketing for Restaurants and Small Businesses, I talked a bit about what a QR-Code is and some basic guidelines. Today I wanted to cover a few free and easy to use QR-Code generators or tools. In my next blog we'll talk about some of the things you can do with QR-Codes. This list is in no way exhaustive and really doesn't touch on the many fine companies that generate and manage QR-Codes for businesses and marketing campaigns. This is aimed at small businesses and companies such as restaurants that need to do it themselves. These are some QR-Code generators and sites that I found useful and easy to use.
We have looked at a few tools that can help anyone generate a QR-Code for marketing, social media or lead generation. On Monday we'll look at some specific ideas and things you can do with QR-Codes, especially for small businesses like restaurants. If you would like some more information about how your business can use QR Codes in marketing contact us for a free analysis and consultation.
Do you have a great example of how to use QR Codes? Tell us what you are doing in the comments section below.
This page has been translated into Spanish language by Maria Ramos from Webhostinghub.com.
Photo Credit: linkblots