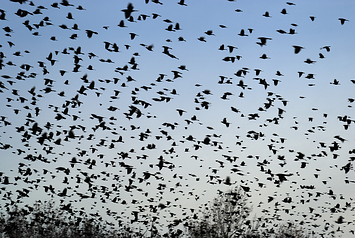 When I talk to people about online social media they tend to think of one of the popular platforms such as Facebook or Twitter. I often have conversations with prospects that center on their immediate need for a Facebook page or their lack of a blog. I have had conversations similar to this:
Me: What are your goals?
Prospect: I want 3,000 twitter followers.
Me: Do you have a blog you can tweet about?
Prospect: No, but I was talking to someone who told me for $199 they could get me 3,000 followers in one week.
Me: I'm sure they can, but what will you tweet to these followers?
Prospect: How much do you charge to get 3,000 twitter followers?
Me: Um… I'm late for my root canal, I'll call you later.


What are your goals?
The point is not how many followers you have but how you are achieving your business goals. This approach has been presented under a lot of different names such as "hub-and-spoke" marketing, Inbound marketing or permission based marketing. The main idea is to have a goal for your website and provide content, information and materials that your potential customers and clients need. Use social media to promote that content and get people to come back to your website. Once they are on your website you close the loop by providing them the content but also getting contact information so you can follow up with other offers and engage and connect with your visitors through Facebook, Twitter and other platforms.
It is holistic because none of the parts exist in isolation. Your tweets can be pithy words of wisdom or astute observations but if your goal is to drive visitors to your cause or business website they must offer something substantial. If you have a blog or great content but don't promote it through social media no one will see it. You can have a video that goes viral and get thousands of plays but if there is not a call to action and information about how to get to your website it is just wasted energy.
You Social Media Strategy is a Closed Loop
Your holistic social media strategy is a closed loop. You build a website to promote your business or cause. Using Search Engine Optimization (SEO) tactics you make it easy for people to find your web site. You produce great content that people need. You promote the content via social media platforms. People come to your website for the content. You make it easy for people to get the content but you also capture their contact information. You make it easy for visitors to follow you on Twitter and like you on Facebook. You engage those visitors through follow up e-mail, newsletters, tweets and Facebook updates and tell them about your new blogs and content. They come back for more information and you engage them again and follow up offers to buy or donate.
A web site with great content but no promotion sits alone and neglected. Twitter and Facebook with no content or compelling information is ignored. If you would like to know more about setting up a holistic social media strategy for your business or non-profit contact Image Media Partners for a free website evaluation and consultation.
Photo credit: mensatic, morgueFile Free Photo