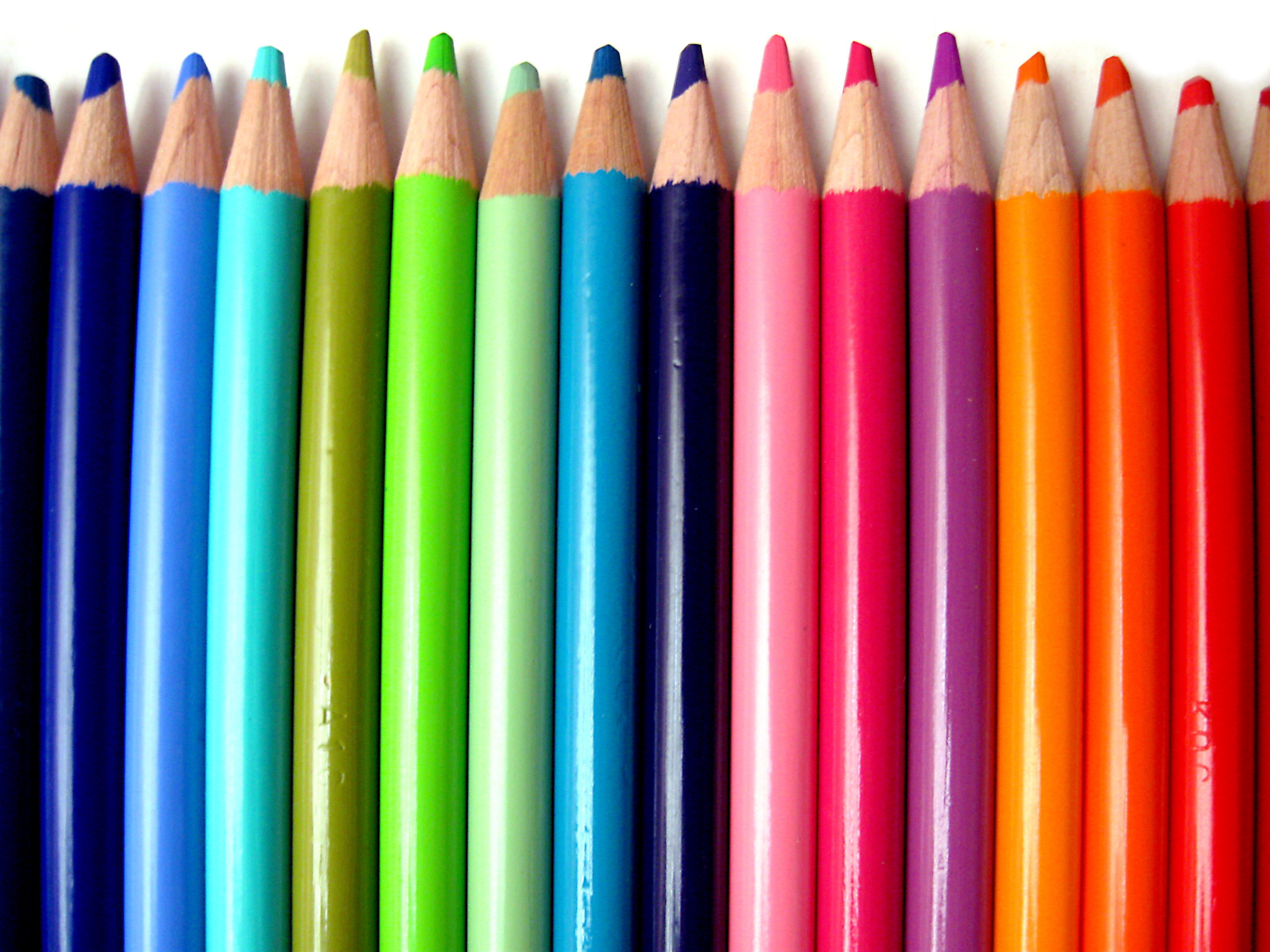 I am not a graphic designer or artist. I mostly write about online video and social media marketing. And that may be one of the reasons I had so much fun working with these web color tools. It broke up my routine. Of course coming from television I've always been concerned about color theory but it was often about how to work around the many color restrictions of Standard Definition TV. The engineer's joke was NTSC, the National Television System Committee standards for North American television, really stood for Never The Same Color.
Getting beyond television engineering humor I am still concerned with color schemes. I help my clients put together and redesign web sites, I put together power point presentations, I put together e-books and I still do a fair amount of television production that includes graphics, titles and design. But I have always relied on what looked good to my eye when picking color combinations. I knew that artists, graphic designers and web designers put a lot of effort into choosing their web color palettes. I have had some exposure to color theory but remain fascinated by how they come up with a web color scheme for branding and web sites. Now I have found a couple of web color tools that while they don't replace a good graphic designer they certainly help me in some of my more routine graphic design jobs.
What does that color mean?
We know that colors communicate moods and feelings. Red is passion and Green is money. But how do you choose the right color for your brand, your website or presentation? Head over to Cymbolism, choose a word and see what color it suggests. This is a website where you look at a word then vote on what color it makes you think of. The cool thing is that you can access the database and see what colors a word has provoked in others. So suppose you want your brand to evoke "blissful." The database shows that a lot of people have associated the colors Yellow, Gold and Orange to this word, with a fair amount of votes going to "fuchsia," while blue evokes "liberal," "freedom," and "progress." If you want to use Red you can bet that it reminds people of love, rebellion and sex.
What colors go together?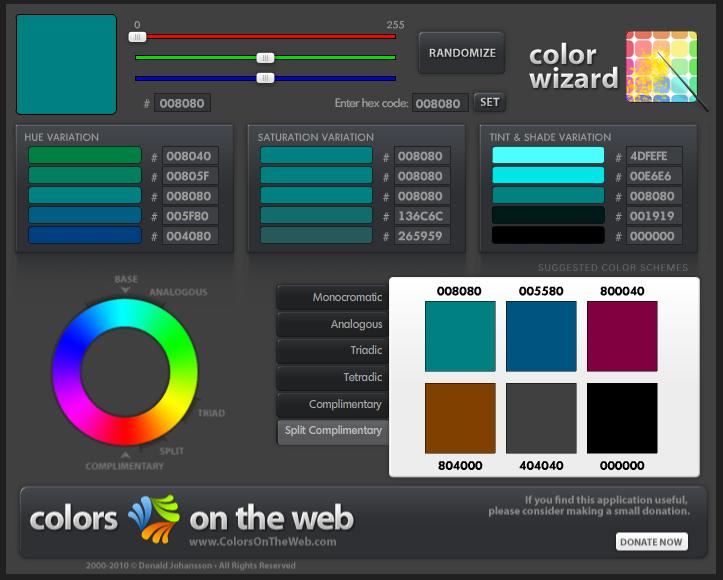 After you found the color that evokes the meaning, you want grab the hex code number and go over to Colors on the Web. Next go to the Color Wizard under Color Tools and paste the hex code into the wizard, hit the "set" button and start to play around. This tool will show you the hue, saturation, tint and shade variations with the hex code numbers. You can also find monochromatic, analogous, triadic, tetradic, complimentary and split complimentary color schemes. Play around and find the color combinations that you like. Then go to the Color Contrast Analyzer tool. Plug in the hex code numbers you would like to use for text and backgrounds and see if they meet the recommended Web Content Accessibility Guidelines for contrast legibility. Never again guess if a text/background color combination works, this interactive tool will tell you instantly.
These web color tools will not replace a good graphic designer but for small jobs or small businesses that just can't afford professional help these tools fit the bill. So go and have some fun with color and start using more color in your web site, to identify your brand, or snazz up your next presentation. Aside from color if you would like to see how your website performs contact Image Media Partners for a free website evaluation.
Let me know what you think of these tools and how you can use them for your brand and social media marketing. Are you going to make changes to your color scheme?
Photo credit: Alvimann, MorgueFile free photo