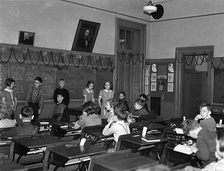 Obviously videos are not just for business. We have probably seen more "cats on treadmills" and "kids crashing on their skateboard" videos then we have seen good business videos. However I am more concerned with videos that accomplish a goal. I care about videos that communicate a message; make people aware of a product or service; train or educate a customer; or close a sale. These are often the types of videos that are associated with online video marketing or social media marketing. These are the types of videos that convert customers or sell a product. But these types of videos are not exclusive to commercial businesses.
There are many types of organizations and even businesses that do not need to make a sale but would benefit from online video marketing or social media marketing. For example a charity does not sell anything. A member association doesn't have an on-line e-commerce site. A school doesn't have weekly specials. But the charity does need donations. The association needs new members and the school, besides students, needs to make an impact. In all of these cases online marketing can help them achieve their goals and in most cases a video, or several videos, can help. In fact any online organization that needs to attract people to its site will benefit from online marketing and video marketing.
For example a charity needs to raise funds for its cause. It can make videos that raise awareness of their cause and post them offsite on such places as YouTube or Causecast.org (http://www.causecast.org/home). These videos will not only raise awareness but send viewers to the web site where a video on the landing page will show how donating will help the cause. After the viewer has donated money they will have access to videos on the web site or at social sites such as Facebook that keeps the donor up to date on the good work the charity is doing.
A member association may make a video about an issue that is important to potential members with a clear call to action that drives them to the web site. There a video will illustrate the benefits of becoming a member. Of course one of the benefits of membership is the library of training and educational videos available to members only.
A school or university may have many agendas that online videos would support. Perhaps a school can't attract serious grad students because its championship basketball team overshadows the chemistry department. Videos promoting their top scholars could go a long way towards attracting students as well as grants and donations.
Any organization that needs to get attention, attract traffic and convert customers, even if they do not fit into a conventional business model will benefit from a well-planned online marketing campaign that utilizes video to attract, convert and educate.